Friday, January 1, 2010
Wishing everyone a very happy and prosperous 2010!!
Posted by

The Tome Traveller
at 12:01 AM


About Me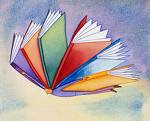 New Hampshire, United States
Bibliophile, Anglophile, Traveller... I have been an avid reader all of my life, since I took the Dr. Seuss Dictionary away from my Mom when I was less than a year old because I wanted to read it myself. In college, where I earned my degree in English Literature, I was often asked "What are you going to do with it?" Now I finally have the answer to that question!!! Being employed as a Flight Attendant for twenty years has given me a lot of life experience and, better still, a lot of time to read. I love to travel for fun, too.
View my complete profile